Social Worker
This job has ended. You cannot apply anymore.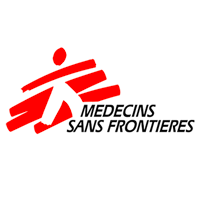 Development
Posted on 28 Mar, 2023
Closing on 04 Apr, 2023
Job Description
Médecins Sans Frontières (MSF) is an international, independent, medical humanitarian organisation that delivers emergency aid to people affected by armed conflict, epidemics, natural disasters and exclusion from healthcare. MSF offers assistance to people based on need, irrespective of race, religion, gender or political affiliation.
MSF is advertising for the following position: SOCIAL WORKER
Requirements for the position
Education: Degree in Sociology/ Social Study
Experience: Two years minimum in a similar social job; experience with MSF or other NGOs, desirable.
Languages: Essential, local language & mission language (English language Mandatory)
Description
Place of work: Abs District, Hajja governorate - Republic of Yemen
Level: 5
Duration: Until the end of the end of 2023 with the possibility of extension. Subjected to probationary period according to MSF internal regulations.
Others: Salary: Based on the organization scale.
Main objectives
Carrying out all activities involving social support to individual patients/survivors and linking them with other relevant support services and communities at large, according to MSF principles and guidelines. Enhancing the target population's social condition to have an impact on health-related outcomes.
Main responsibilities and tasks
Conducting social assessments, identifying the social support needs of patients., including legal, protection, shelter/housing, financial/vocational, food security, and access to medical and psychosocial support services beyond the project intervention scope.
Supporting the provision of comprehensive care to patients and their families, by actively coordinating their work with the other members of the MSF multidisciplinary team (eg. medical, MHPSS) and linking with multi-sectoral services such as protection, safety, security, legal, justice, education, and livelihood.
Providing direct social support based on social assessments and facilitating referrals to evaluated external re-sources. Provide systematic follow up care regarding attendance of clinical appointments and following up on referrals made to relevant multi-sectoral services aimed at improving the quality of life of patients.
Participating in the creation and maintenance of any material needed for the activities of social workers, including facilities and equipment in order to ensure continuity.
Mapping and regular updating of formal and informal support services (Inc. Existing community resources). Assess quality of existing support services, with identification of gaps and advocacy for an improved culturally appropriate social response.
Maintaining records, statistics, files, and reports on all social work activities and follow up care either provided by MSF or other support services. Identifying gaps in the available services and with the team prioritizing and developing plans following the objectives of MSF.
Report to the PMR any case that requires special technical attention, in case of security, report directly to the Deputy Field Coordinator
Weekly report of SOCIAL WORKER activities and monthly summary of all activities to the Deputy Field Coordinator until the Community Engagement Manager (CEM) arrives
MSF Section/Context Specific Accountabilities
Focus on patient support during the first period of having a Social Worker in Abs hospital. Main operational area will be the ward/department where the SOCIAL WORKER is assigned), but this could change depending on operational needs.
The main focus for the SOCIAL WORKER for the first 6 months: Safety, wellbeing and dignity of patients is ensured in the MSF Maternity in Abs hospital.
The SOCIAL WORKER will be part of a team to assess patient needs in the maternity/other designated areas, by:
Conduct discussions with groups of patients
Informal and formal discussions with patients
Together with Deputy FC and PMR, analyze the needs
The Social Worker will focus on patients' dignity is ensured at any stage of the treatment path, through:
The Social Worker should sensitize staff regarding the importance of patient engagement
Abs maternity patients are engaged as partners in care and empowered/ encouraged to take active part of the decision process for their situation (patient agency). For this, patients are informed and consulted about what they can expect along their pathway.
The Social Worker will ensure the well-being and feeling of safety and comfort for patients during their stay in the Maternity in Abs hospital/other designated areas, by:
Performing "welcome and orientation sessions" to groups of outpatients together with the HP team
Performing individual "welcome and orientation conversations" with admitted patients together with the HP team
Constantly assessing patients' needs and reporting findings to the functional line manager
The Social Worker , as part of broader MSF team, will be part of detecting cases with potential social critical needs and suspected survivors of violence in a timely manner, by:
Ensure social work admission criteria and internal referral pathways are shared with hospital teams
Second phase:
The Social Worker will ensure that patients' rights and responsibilities are known and respected, through:
Informing maternity patients and caretakers about their rights and responsibilities (Patient Charter) as well as the mechanisms to report feedback and complaints
Obtain informed consent of patients at every stage of their pathway, including for referrals and the use and potential transfer of their personal informationSOCIAL WORKER should ensure Patients' feedback on experience and satisfaction is regularly sought and acted upon, by:
Enquiring regularly about patient's experience and satisfaction
Encouraging bedside/informal conversations to collect spontaneous feedback
Ensure Feedback (formal and informal) are regularly analyzed and discussed in coordination team meetings to define improvements/adaptations, ensuring regular meetings with FC, Deputy and PMR .
How to Apply
How to apply has been removed becuase this job has ended. If this is a special case, please contact us and we will help.
Important Notes /
مقترحات هامة
Following the instructions on

How to apply

will always increase your chances of getting your application looked at.


إتباع تعليمات التقديم المذكورة في كل إعلان ستزيد من فرصة النظر لسيرتك الذاتية من قبل الجهة المعلنة
If you're applying by email, make sure you mention the job title in the

"Subject"

field of your message


تذكر أن تكتب إسم الوظيفة و موقعها في عنوان البريد عندما يكون التقديم عبر الإيميل